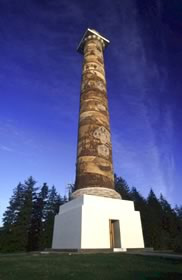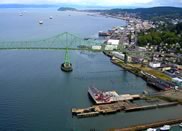 FUN FACTS


Shops

4 Seasons Clothing Store visit website 1405 Commercial St 503-325-8200

4 Seasons Clothing is a charming Women's Boutique filled with fashionable, timeless styles and unique accessories. You'll browse a wide selection of beautifully displayed clothing and merchandise. We offer an array of carefully edited wardrobe staples and fashion-forward pieces.

Adagio
1174 Commercial St.
503-338-4825

An excellent shop for unique home furnishings, where you will find finest quality merchandise from all over the world.

Astoria Indoor Garden Supply visit website 1343 Duane St. 503-468-0606

Astoria Indoor Garden Supply was founded in the summer of 2010 with the vision of helping others become more self sufficient through gardening. We have a physical location in beautiful Astoria, Oregon. We pride ourselves on having a warm, welcoming atmosphere with a kind, friendly staff.

Architectural salvage; home furnishings; repurposed, rediscovered & reapplied pieces combined to create artful furniture, couture upholstery & curiosities.

Bach'n Rock
1606 Marine Dr.
503-338-6376

New and used music and video/DVD shop, whose proceeds go to support SAACC, a non-profit cat shelter. Visit the Ally Cat Coffee Shop for an early morning to late night cup of coffee.

Bergerson Tile & Stone visit website 1033 Marine Dr. 503-325-7767

From the Roman soaking tub to the easy red couch, this lofty showroom displays natural stone and tile with plenty of space to relax and make decisions.

We ship and receive over 100 bikes a year from all over the world, and through all major carriers. We rent bikes, $5.00 an hour or $15.00 a day (9:30am to 5:30pm). Helmets are also available for use free of charge with rental. Contact: info@bikesandbeyond.com


CARGO IN ASTORIA is a unique shop of imported furniture, retro toys, masks, scarves, gorgeous stationary, beads, statuary, floor tiles, petrified wood sinks, vintage posters, Dia de los Muertos figurines, fab party decorations, paper lanterns, novelties, cards, books, tapestries, ephemera, artisan jewelry and a whole lot of other one-of-a-kind, wonders, and collectible goods from Indonesia, China, Thailand, Mexico and around the world.

Custom Threads
1282 Commercial St.
503-325-7780

Knitting & crochet supplies, needlework kits and alterations are a specialty of this shop. This shop is a diamond in the rough. What it lacks in initial impression because it's tucked into an older building, it fosters in heart and imagination. When you first waltz thru the front glass door, it looks like a hodge-podge of color, patterns, supplies, knick-knacks and busy distractions but when you begin to dive in between the clutter there are discoveries to be found. What's more, both ladies who run the show are a wealth of experience, knowledge and willingness to stop whatever they are working on to help with the most mundane of requests. If you can't find it anywhere else, they will exert every effort to unearth it for you. Their unending talents are legendary to locals who have stumbled in with problems, only to leave with increased inspiration. On a scale of 1-10, Custom Threads earns a walloping 10 for determination alone!

Dots'N Doodles Art Supplies, the largest supplier of art materials on the Oregon Coast. This is a little-big art store, combining the charm of our small close-knit community with the sleek ambiance of an urban setting. The availability of art materials and supplies is second to none with products for children, adults, students and professionals. We are proud of some of our harder to find products: e-co sketch books & journals, digital fine art papers and professional art materials and watercolor, pastel, drawing and decorative papers and hand-made paints.
Many products in the store are not available on-line and if we do not have it we will gladly try to get it. Call to find out availability.

Englund Marine & Industrial Supply Co., Inc visit website 95 Hamburg Ave. 503-325-4341

Englund Marine is your complete service station for literally ALL of your marine and industrial supply needs. With pride E.M. has just about any part or product that you can think of. The store is stocked with knowledgeable people ready to help you. Customers come to E.M. not just for a part or product, but for our knowledge of how to solve their problems for over 150 years of industry experience.

An eclectic selection of the past and present next to the trolley line, in old-town Astoria. Antiques, Gifts, Furniture, Western Wear, Saddles & Tack, Roper Boots & much more!


Finn Ware visit website 1116 Commercial St. 800-851-FINN (3466) 503-325-5720 FAX 503-325-0241

Finn Ware, located at Astoria, Oregon, is owned and managed by Dorothy Warra Smith and Darlene Warra Bjornsgard, sisters who are full Finns.

Finn Ware is dedicated to serving everyone who enjoys and appreciates Scandinavian style and quality.

This exciting shop first opened in November of 1987, featuring Finnish, Swedish, Norwegian, Danish, and Icelandic products as well as handcrafted items made by Scandinavian artists of the lower Columbia River region.

Come visit our store. We are open 7 days a week, in downtown Astoria.

Flourine & Co visit website 1110 Commercial St. Astoria, Oregon 97103 503-325-4535

Flourine & Co. brings high-end, natural cosmetics and holistic skincare to the north coast giving healthier options without having to make the drive into Portland or pay shipping online. Featuring bareMinerals. The Holistic Science Co. Brooke Elizabeth Organics, Schmidt's Natural Deodorant, locally sourced tinctures by Love Warrior Gardens and other sundries.


Gimre's Shoes has fit generations of Oregonians for over 120 years. We are proud to serve the Northwest as the oldest continuously family owned shoe store in the western United States. Featuring truly comfortable shoes from leading brands like Keen, New Balance, Merrell, Dansko, SAS, Ugg and many more!

An herbal apothecary with over 150 herbs and teas are available at this eclectic store as well as locally made and imported gifts and Oregon made herbals. Classes, herb walks and consultations by the clinical herbalist and owner Vickie MacAfee, a licensed Certified Nutritionist, are available.

Holly McHone Jewelry visit website 1150 Commercial St. 503-325-8029

Holly McHone Jewelry specializes in custom jewelry design. The love of gemstones themselves has Holly spending many years finding and developing long-term relationships with purveyors of the finest diamonds & gemstones available. Holly has the passion to take nature's beauty and use it to create something special.

In the Boudoir is a fine linens, luxurious accessories, and extraordinary scents create a cozy comfortable place to inspire you to build your own modern Boudoir. Whether your style is Coastal, Victorian, Craftsman, Modern, Traditional, Bohemian, In The Boudoir can help you express yourself and make your home your castle.

With a selection of unique, whimsical, and fashionable gifts you can celebrate all the special occasions in your life. If you are planning your wedding In The Boudoir, welcome you to come and register for your new home. You can also find a great line of baby bedding and furniture to create that perfect nursery. Come let them help you celebrate your life.

Consign, Design, Fashion, and Accessories. Bargain Prices on High-End Fashions

Loop-Jacobsen Inc.
1360 Commercial St.
503-325-6181

Please come and see us where you are more than welcome! Jewelry (Men's and Women's) including Custom Design, 14k Gold, Fine, Wedding Sets, Sterling Silver, Estate Jewelry, Oregon Sunstone, String and Bead Pearls, Watches and Battery Replacement (sorry no repair), Many Clocks (sales, service & repair) including Grandfather, Cuckoo, Wall, Mantle, House calls for Howard Miller Grandfather Clocks (sell, install and repair), Engraving (most popular is jewelry and trophies). Great service for you!

Excellent design, quality craftsmanship and superior customer service are the standards of Old Town Framing Company. Our expert staff of designers are available for any of your framing needs. We build all our custom frames in the store and carry a large in-house inventory of moulding for those "rush" jobs.

We specialize in custom framing any item of beauty you want to share with us, from originals to prints to needlepoint and football jerseys. We frame your memories.

We also have a wide variety of limited edition prints by local and regional artists, including Noel Thomas, Bill Dodge, Nancy Loukkala, Roger McKay and Rie Munoz as well as photographs by Jody Miller, Paul Titus and Carol Kerfoot.

Old Town Framing Company is known for the greatest selection of eclectic art and everyday greeting cards on the North Coast, for all occasions and just for fun. Come in and check them out.

Remember the Wonder of a Real Toy Store? Purple Cow Toys...
is a great little specialty toy store located in Astoria, Oregon. Some of the lines we carry are: Playmobil, Learning Curve, Papo, Ravensburger, WOW, Manhattan Toys, Corolle Dolls, Adorable Kinder Dolls, Klutz and MANY more lines, as well has handmade Hula hoops, party favors, marbles, doll supplies, and educational supplies.

Beads, jewelry & decor for the imaginative soul. Sterling silver beads, gemstone specimans, stone and Tiffany style lamps. Both locally handcrafted and imported jewelry, incense, parasols, local artisans, Swarovski, pearls, bead classes and more!

The Bent Needle offers custom embroidery for your business or for your personal needs, as well as stitch and sell USCG AUXILIARY name tapes and sew on devices.
All done in the shop by the Bent Needle staff. Offering a line of apparel in their catalog. You'll be pleasantly surprised by the selection and name brands we offer. From our website you can choose the item you're interested in, click on the inquiry tab, fill out the form telling us what logo or embroidery you desire. The Bent Needle takes enormous pride in offering our customers a wide range of products.


The Pet Works became a staple business for Longview and its surrounding areas. People traveled far and wide to see The Pet Works and "George" The Pet Works' monkey. George was part of the claim to fame that The Pet Works shouldered.
George needed to find a new home and was sent to a monkey sanctuary in 1990. The Pet Works is still known today as the store with the pet monkey.
In late 2008 The Pet Works purchased a second store in historic downtown Astoria. This Astoria Pet store was previously known as Riverside Pets. Now it is The Pet Works, Astoria.

With over 50 combined years of pet experience The Pet Works staff is truly a dedicated and knowledgeable group of professionals.


Thiel's Musical Instruments visit website 1375 Commercial St. 503-325-5981

We are your local musical instrument retailer specializing in all your musical needs. We provide some of the newest and coolest products on the market today and provide repair services for all type of instruments from Woodwinds and Brass to Guitars, Amps and Drums. We are your one stop shopping center For Music Books, Guitars, Amps, Drums, PA's, Big Band, Percussion, Recording, Effects and Vintage Gear.